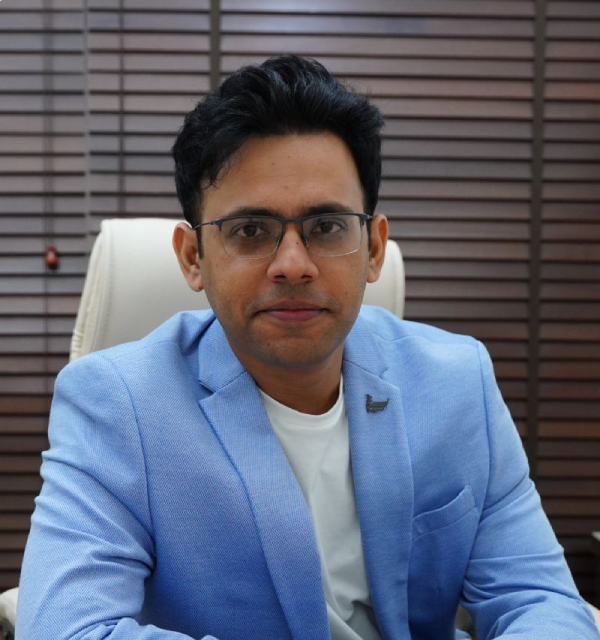 PROFILE
About Dr. Ankit Potdar
Dr. Ankit Potdar is one of the best  laparoscopic surgeon in Mumbai, India. He has extensive knowledge and training in advanced laparoscopic and robotic surgery, and is known for his precision, expertise, and compassionate approach to patient care.
He is an expert in general, oncological, advanced laparoscopic GI surgery, Thoracic and Esophageal surgery. He is currently associated with SRV Hospital, Goregaon West and Chembur Mumbai.
 He has extensive experience in performing minimally invasive surgeries for various conditions, including gastrointestinal diseases, obesity, hernias, and gallbladder problems.
Patient Treated By Dr. Ankit Potdar
People heavily rely on reviews from other patients when choosing a healthcare provider
Dr. Ankit has done my Brother Harnia Surgery. It went well and my brother recovered so fast. Really good Dr. .Explained every precautions and give full assistance in the follow-up as well.. Thank you Dr. Ankit
Best doctor i ever met. Friendly type nature, my umbilical hernia surgery was done by dr ankit poddar and always recving my calls reply by late nights also ...
Dr Ankit Potdar is a gem of a person. I have been operated for ovarian cancer under his care and we are very satisfied with the treatment received. Doctor is very honest and straightforward and also helped us with the treatment protocol post surgery.
Patient Knowledge Center – Blogs 
The cost of gallbladder surgery depends on a number of factors, but the average price is around Rs 30,000 to Rs 50,000. This covers every...
It is reasonable cost for your appendicitis treatment in Mumbai The average cost for appendix operation ranges from Rs 30,000 onwardsR...