Webinar Duration
3 Hours Live
Every Minute 70,000+

 health related queries are asked on YouTube.
Yes, that's right!
Listen from the Health Care Experts who experienced digital growth that brought a drastic change in their practice.
Let's make it
easy and quick for you.
Check the boxes where you agree and say, YES!
Great! As you have checked the above boxes,
we now have a clearer idea about your requirements.
Enroll for 3 Hours of Onpoint, Interactive and Compressed Webinar Just for Rs. 1499/-
The webinar starts on March 06th, Sunday 2022
How this
3 hours Interactive Live Webinar will help you grow?
Specially designed for all the healthcare specialists who want to grow their medical practice.
Learn A to Z of
YouTube Basics
How to: Activate and customize your channel, optimize and upload videos, access YouTube Studio, etc.
Reach the
Right Audience
In a crowd of 2 billion YouTube users, learn target market strategies to reach the right audience.
Increase Engagement
and Subscribers
Learn how to create content that people love to watch and engage with. Learn tips to grow your numbers!
Star Making results

for Our Clients
Helping our clients to appear top on every search result.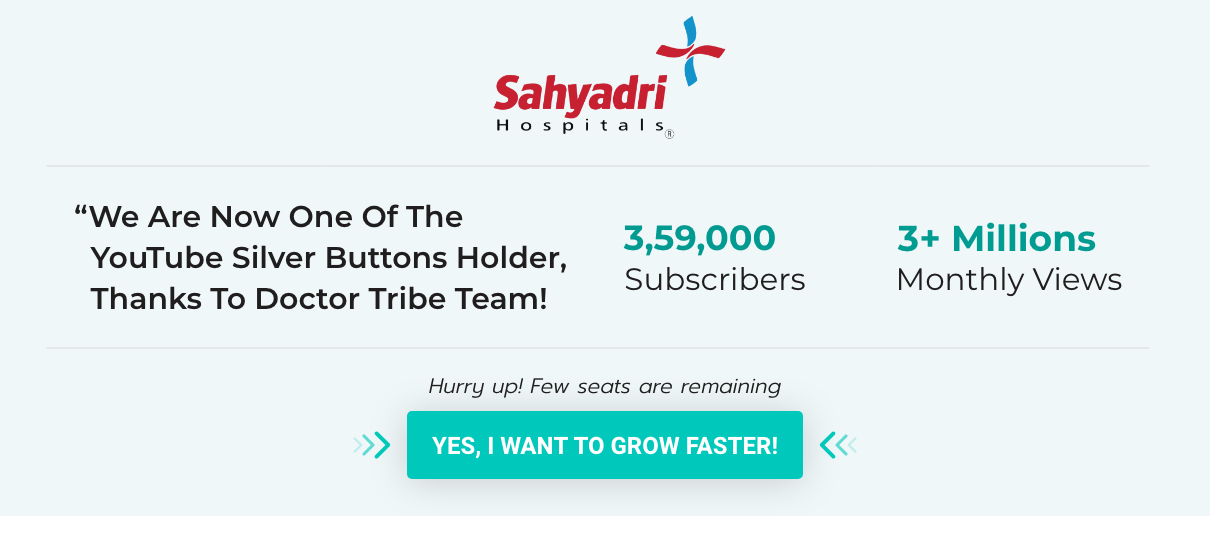 Key Highlights

of the Live Webinar
How to start your YouTube channel?
How to grow your YouTube subscribers?
How to pick the right niche for your channel?
How to build a business around YouTube?
How to choose topics that patients are searching?
How to record, edit and publish videos on YouTube?
How to reach the target audience on YouTube?
How to get traffic from YouTube to the website?
How to convert YouTube subscribers to leads?
How to analyse YouTube metrics and analytics?
Tools Covered
Tools that will take your marketing skills to next level.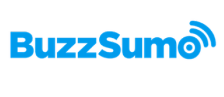 Doctors who want to build their personal brand.
Health professionals who want to build credibility.
Healthcare experts who wish to educate their patients.
Doctors who want to increase their traffic.
Anyone and everyone can join us like:

Doctors
Group of doctors
Hospitals
Surgeons
IVF Specialists
Healthcare Experts
Consultants
Enrol for 3 Hours of Onpoint, Interactive and Compressed Webinar Just for Rs. 1499/-
The webinar starts on March 06th, Sunday 2022
06 March 2022: Last Day to Unlock Bonuses

Worth Rs. 15,000/-
At the end of this highly informative webinar, you get free access to some amazing bonuses!
Bonus 1 – Value Rs. 5,000/-
Bonus 2 – Value Rs. 4,500/-
Niche Clarity Report Template
Bonus 3 – Value Rs. 2,500/-
Bonus 4 – Value Rs. 3,000/-
50 Video Creation Niche Checklist
Know more about
your Mentor
"Patients are looking for answers online. Where are you?"
Hello, I'm Dr. Nikhil Varude, CEO & Founder of Doctor Tribe. I am a clinician by education (M.B.B.S.) and a growth hacker by mind. I am a data scientist and love practicing behavioral economist.
I am a lead strategist at Circadian Communications and Analytics; an agency specialized in healthcare marketing, healthcare business intelligence and growth hacking.
The webinar starts on
March 06th, Sunday 2022

Dr Gunjan Gupta
Gynecologist and IVF Expert
I have been associated with Dr Nikhil and the team since 2 years & the results in all digital platforms are incredible. They helped me grow faster.
Dr Rajat Gupta
Plastic Surgeon
I got so many positive results from the day I've handed my SEO and YouTube. Their level of strategic thinking and their creativity makes them stand out.
Dr Supriya Puranik
Gynaecologist and Obstetrician
If you are a health care practitioner, be assured that you will get the best possible service and results delivered. Highly recommended for Health care professionals looking for ROI based marketing campaigns.
Dr Jay Mehta
IVF Specialist
The team working is amazing in delivering quality work. Dr Nikhil has helped us to achieve #1 ranking through SEO.

Dr Praveen Kammar
Surgical Oncologist
It's been about 3 months since we have handed our digital platforms to Dr Nikhil & with his strategy, I have seen a hockey growth in my YouTube channel. Looking forward to the best!
Enroll for 3 Hours of OnPoint, Interactive and Compressed Webinar Just for Rs. 1499/-
The webinar starts on March 06th, Sunday 2022
Have Questions? Let's resolve your queries.
After reading all the details, there is a possibility of questions in your mind. We have answered them below.
For further queries, reach out to us at doctorweb.support@gmail.com
What is this Webinar about?
YouTube is the future of healthcare marketing, and patients are looking for their answers on the platform. If you are a doctor and still not on YouTube, it is high time you created a channel. This Live webinar is an opportunity for all the healthcare experts to explore the potential of a YouTube channel.
In this 2 hours Live webinar, the mentor Dr Nikhil talks A to z of YouTube and related things. He will guide you through strategies of:
Building and setting up a channel.

Editing, optimizing and publishing videos.

Targeting the right audience.

Increasing engagement and subscribers.

Converting traffic in leads.

Getting more leads, etc.
What if I am already on YouTube?
Woah! That is great. This webinar can help you boost your reach, engagement and subscribers. When you already know the basics, it is time to learn about some YouTube growth strategies to help your videos reach maximum patients. 
Learn how to:
make videos on 'high volume topics'

optimize videos to reach the target audience

get more traffic and convert them into leads

increase your brand reputation as a healthcare expert

build a personal brand, etc.
Why should one take this webinar?
With over 2 billion users of YouTube, a large number of patients are searching for their queries. If your patients are on YouTube, where are you?
If you are a doctor, surgeon, physician, IVF expert or a Hospital, you need to be on YouTube. When you build an online presence on YouTube, people know you as a brand not just in your city but also in major parts of the world.
Being online creates the credibility and trust that patients are looking for. Come, let's join us in the webinar that will boost your medical practice in the coming future.
What are the bonuses involved?
As soon as the webinar ends, you will get access to free bonuses worth Rs. 50,000/-
It includes keyword lists, topic research, strategy cheat sheet, etc. This material has been built over the last few years and helped our clients reach a million subscribers on YouTube. 
So, don't think twice. Sign up for the webinar right away!
Still confused? Check out the proofs!
Check out these channels at big numbers who once started from zero.
Enroll for 3 Hours of OnPoint, Interactive and Compressed Webinar Just for Rs. 1499/-
The webinar starts on March 06th, Sunday 2022